Windsor Septemberfest 2018
Windsor enthusiastically celebrated its 150th Birthday in 2005. The Sesquicentennial was a huge success and was so well received by the residents of Windsor and neighboring communities, we felt the party just had to continue. So the annual SeptemberFest celebration began in 2006 and a committee was formed to oversee these annual events.
Thirteen years later in 2018, Windsor is gearing up to celebrate the 13th anniversary of SeptemberFest. This year's events are going to be bigger and better and span beyond the calendar month of September. Kicking off the events will be a Bull Blast in May, followed by the Rodeo in June, and a Cardboard Boat Race and other events during 4th of July at our beautiful Farrington Park. Our BIG Windsor SeptemberFest celebration will include four days of excitement featuring a carnival, live entertainment, parade, pie auction, tractor show, car and motorcycle show, truck and tractor pull, and many other fun activities during the Labor Day weekend, August 30 - September 2. A Toy and Farm show and craft fair in November will conclude the SeptemberFest events for the year.
2018 Upcoming SeptemberFest Events
SeptemberFest |
Aug 30-Sep 2
SeptemberFest Exciting lineup of activities:
Carnival Food & Rides, Live Evening Entertainment, Parade, Truck & Tractor Pull, Car & Motorcycle Show, Wine Stroll at Farrington Park, Craft & Hobby Fair, Modern & Antique Tractor Show, 5K Run/Walk, Pie Auction, Man & Woman of the Year, Miss Windsor Contest, Wee King & Queen Contest, Baby Contest, Gospel Fest, and more!
Sponsorship and Donations are welcomed and can be mailed to:
Windsor Septemberfest
P.O. Box 252
Windsor, MO 65360
For information and registration forms for specific events, visit the
forms page
.
UPDATES:
♦ Full schedule has been posted online.
Click here to view schedule now.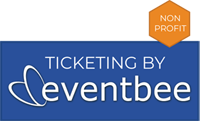 Online Ticketing Powered by Eventbee
Pre-Register for Stroll in the Park